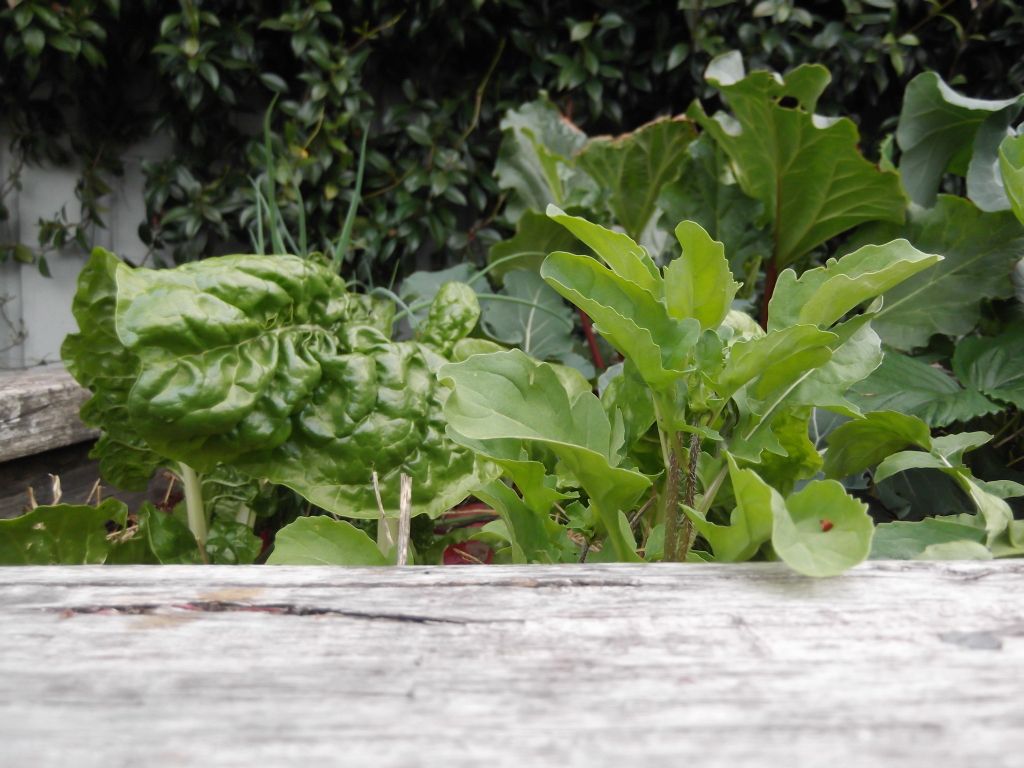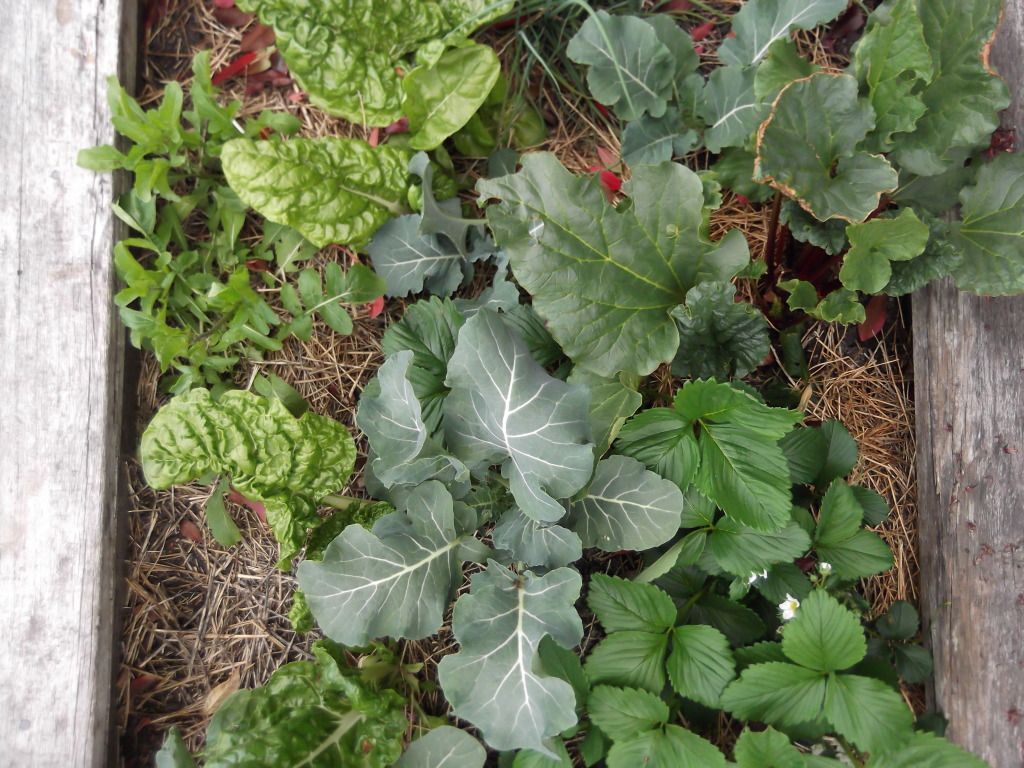 The vegies seem to grow overnight. The plastic arch has been taken down, so hopefully not too many early morning surprise frosts now.
Rocket, silverbeet, broccoli and spring onions.
The rhubarb is thriving, not seeming to have minded the numerous transplants. The strawberries too are the same. I am looking forward to a good crop in a couple of months.
Bean seeds are in. All ready for growing up over the colorbond fence.
Silverbeet and ricotta salad aswell as stewed rhubarb with ice-cream have featured on the menu this past week.
Homegrown sure is worth it.