Now I don't really thrift much in the way of clothes (well nothing worth showing off here anyway), but a recent trip to Blayney and the discovery of the sweet little Anglican Op-shop there, choc a block full of loveliness revealed one piece of apparel I thought worthy of a blog post.
And here it is...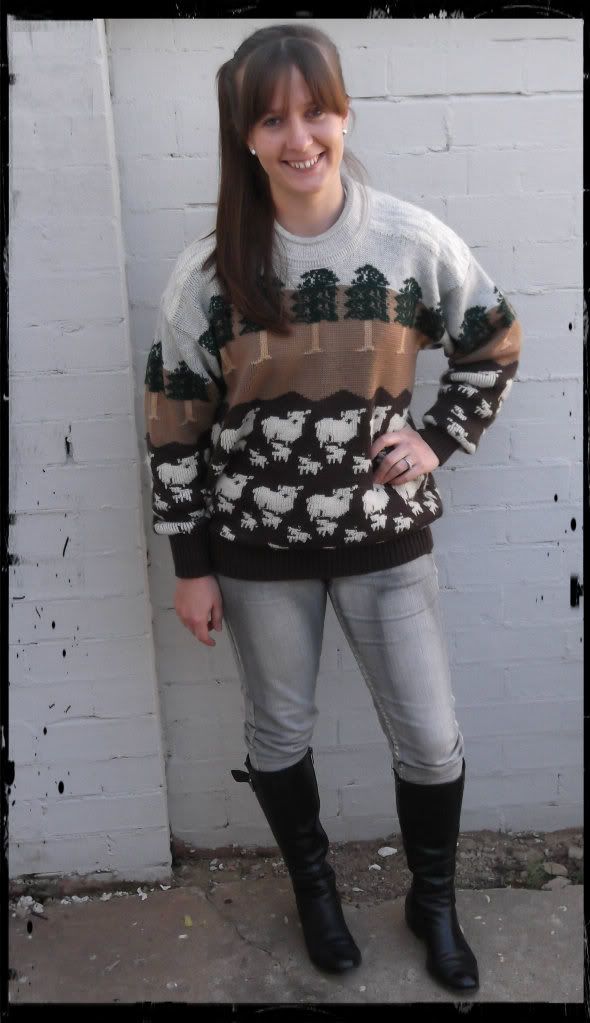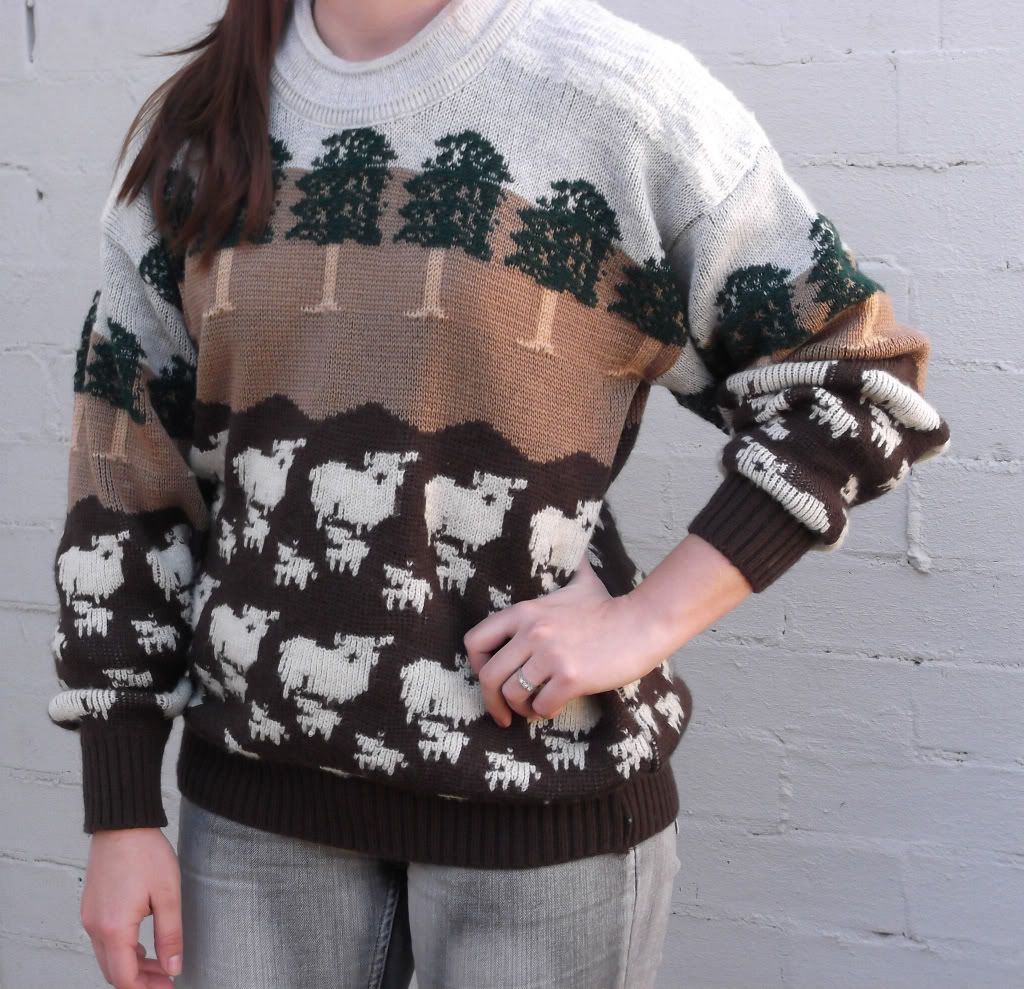 the swee
test woollen jumper I've
seen in a long while. The scene depicted is very fitting too, as the picturesque drive to the township of Blayney reveals many a hilly paddock dotted with sheep, and fences lined with pine windbreaks against the grey Autumn sky.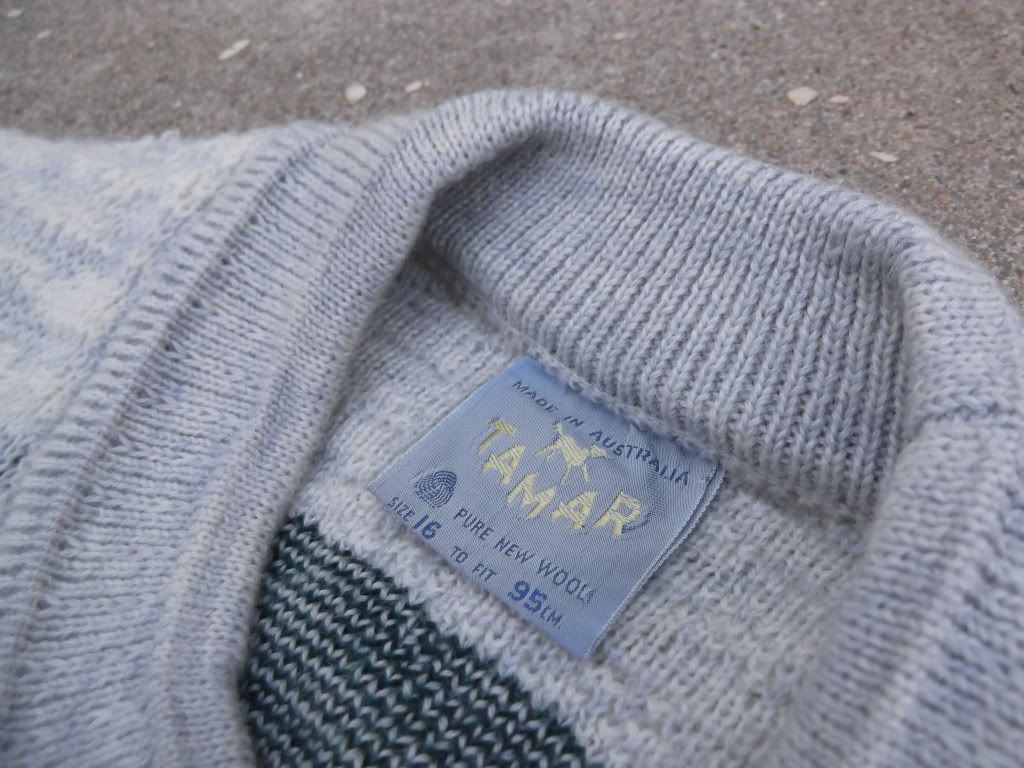 And as the temps drop significantly here, with just last week the thermometer displaying -4C on the drive to work, I can see this jumper getting a fair bit of wear over the coming months as the weather only gets cooler. And for a grand total of $2 I'm sure I'll get my monies worth.