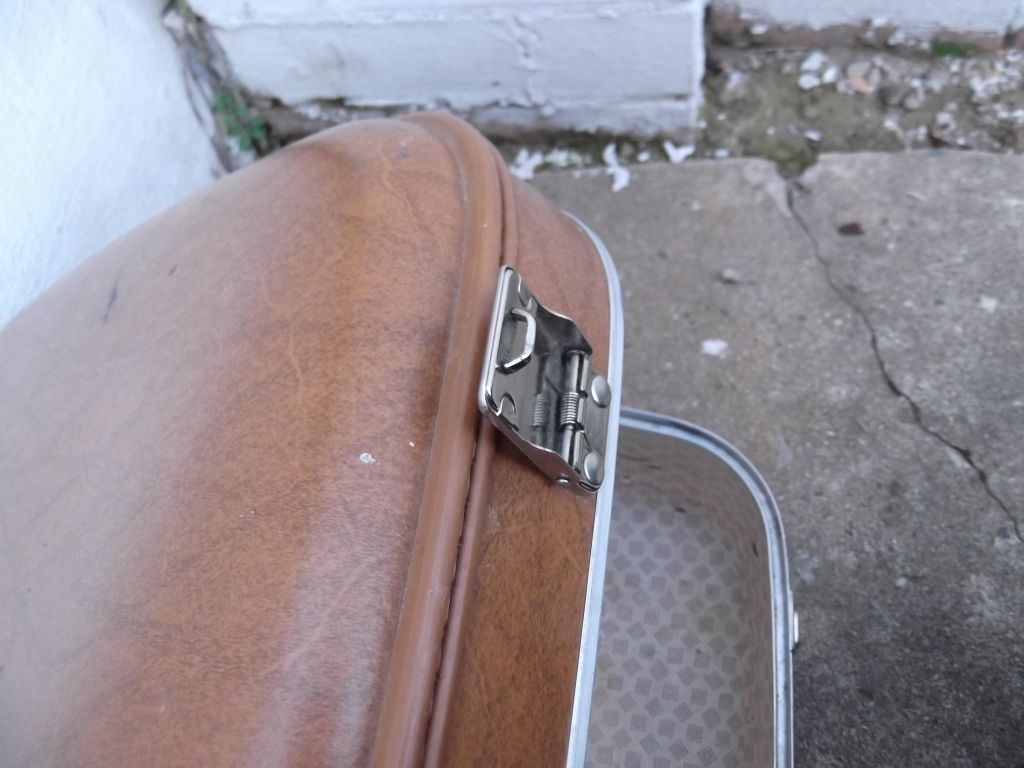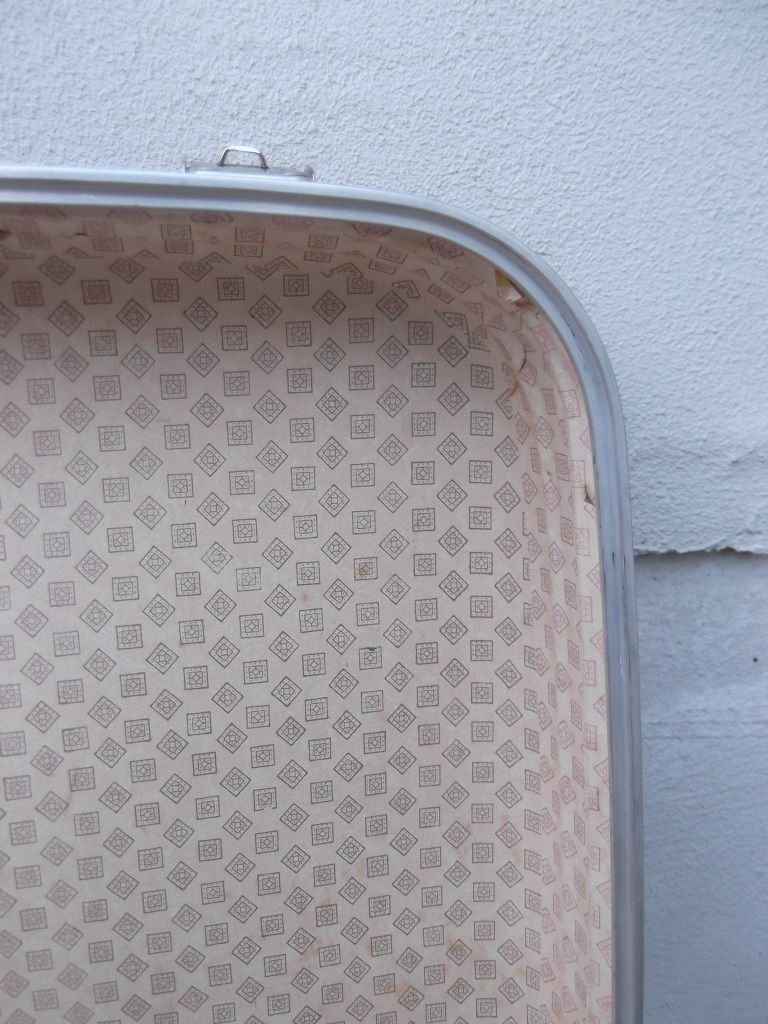 Spotted on the top shelf amongst all the 'modern' suitcases, this one was hidden. The usual thought went through my head, you know the one- I wonder which op-shop lady was pricing when this piece came in? The range of prices can be remarkable and quite unpredictable. But what a surprise, a nice surprise at that, the case was marked $2, so of course it came home with me. Currently stacked with the rest of the cases, filled with floral sheets and tablecloths.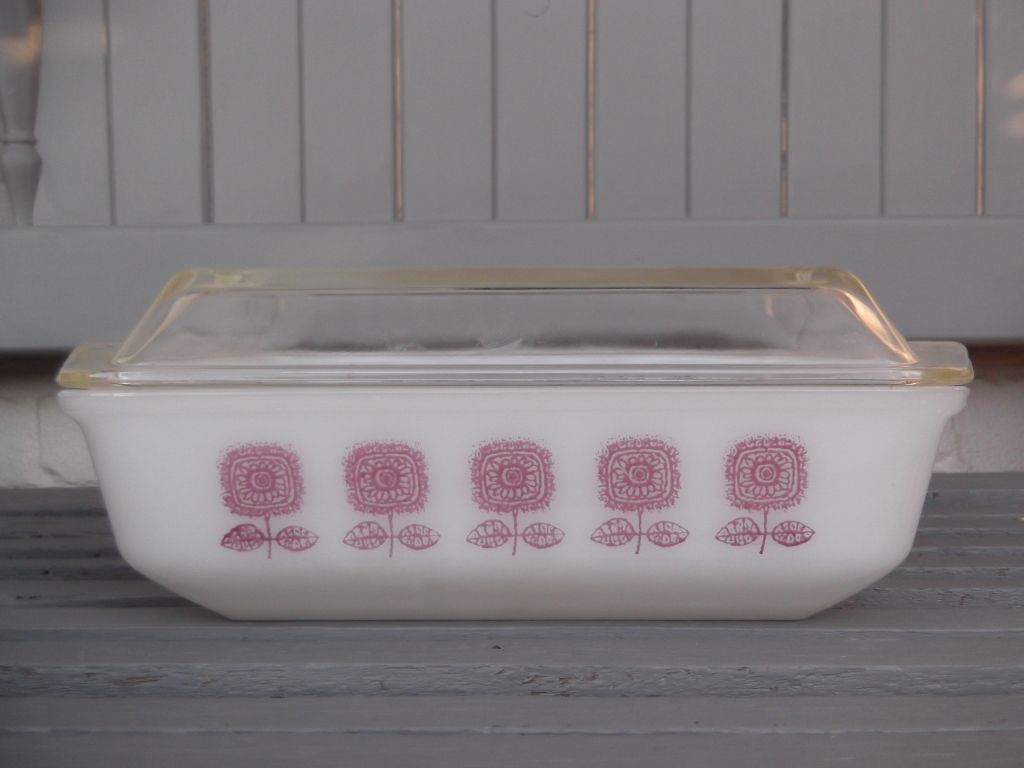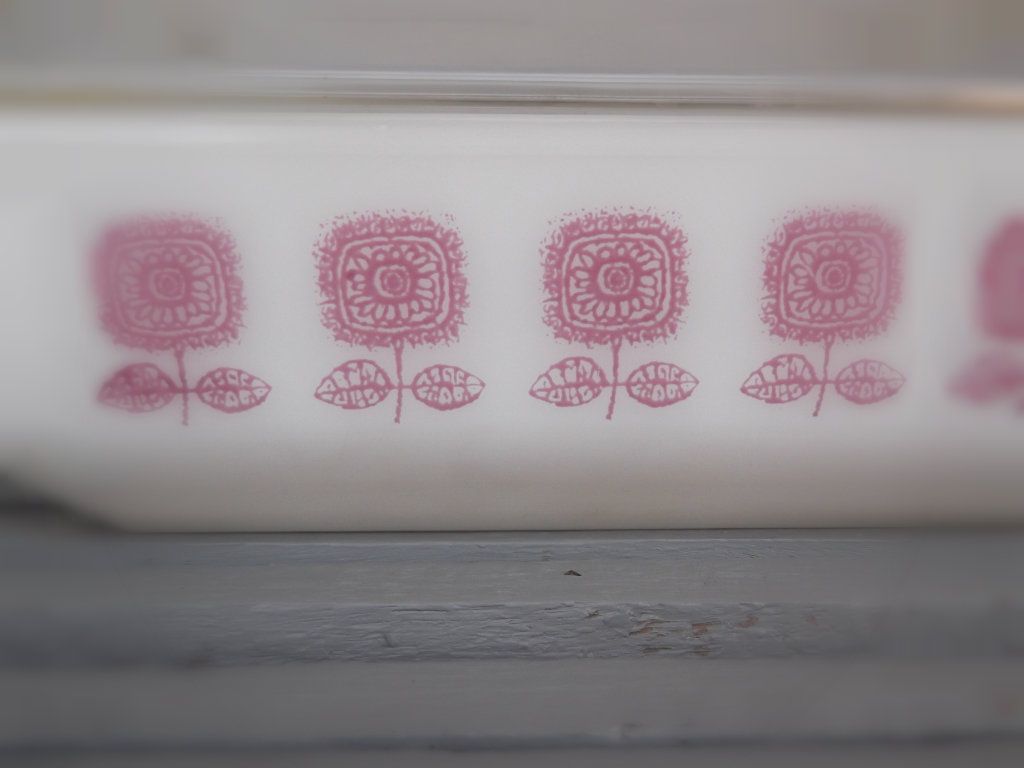 My new favourite piece of Pyrex, and how could it not be- pink floral, with a lid, perfect condition and $4.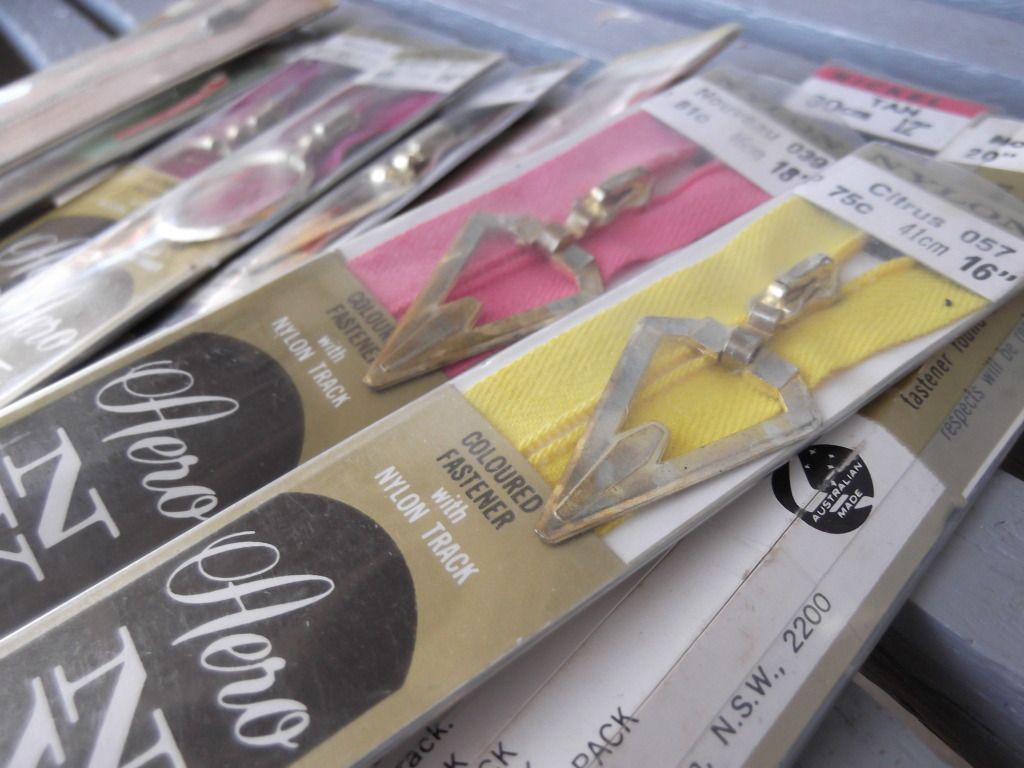 Zippers with the sweetest pull pieces, which will feature on the prize for
this give-away
.
50c each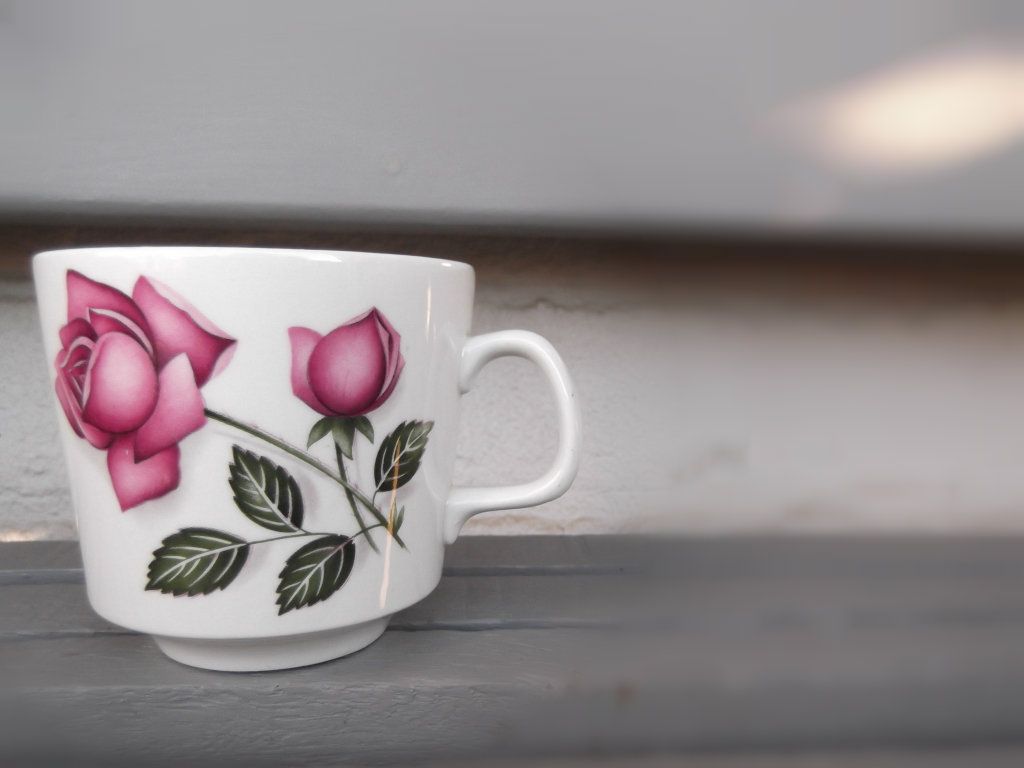 and a teacup, 50c.