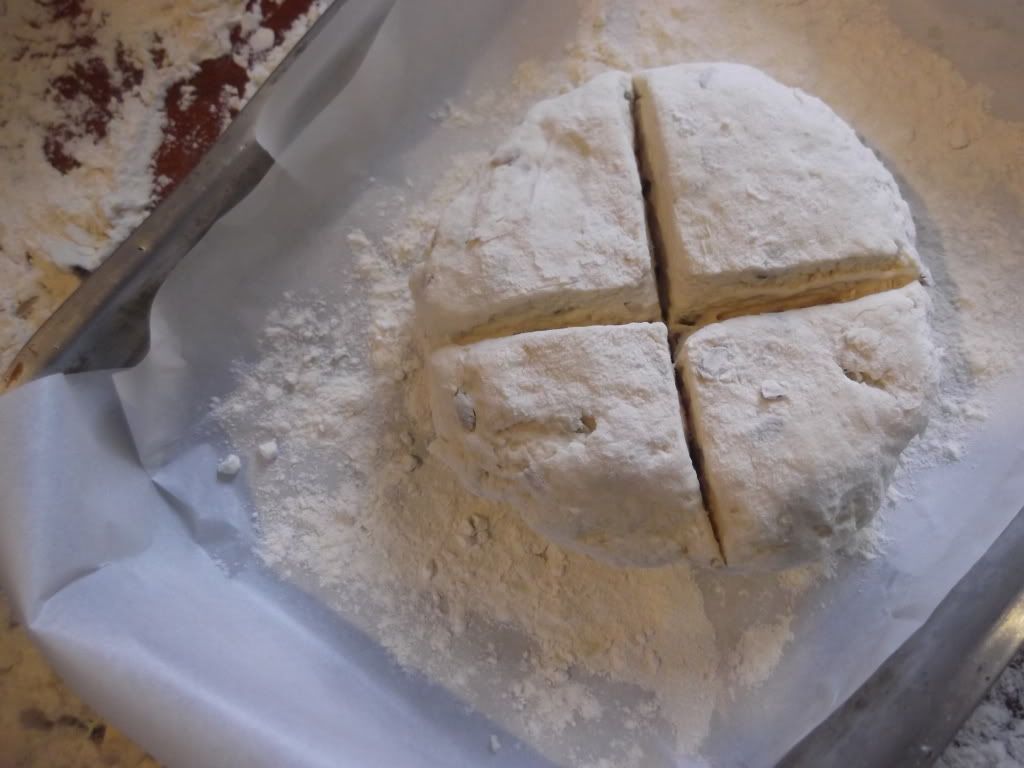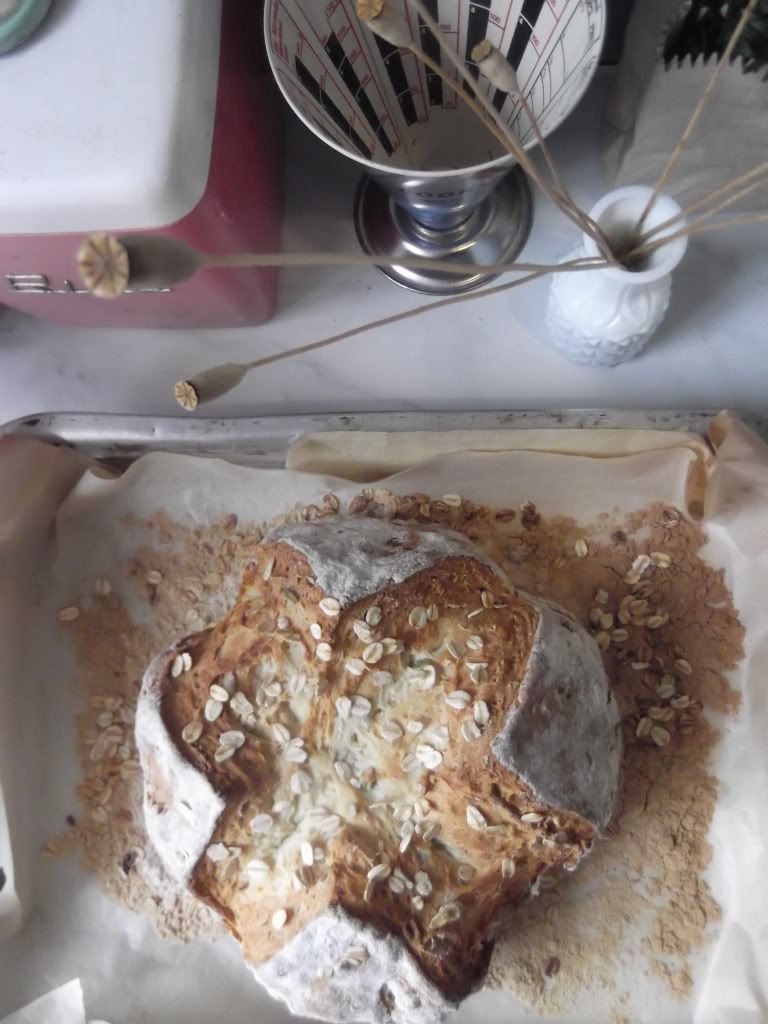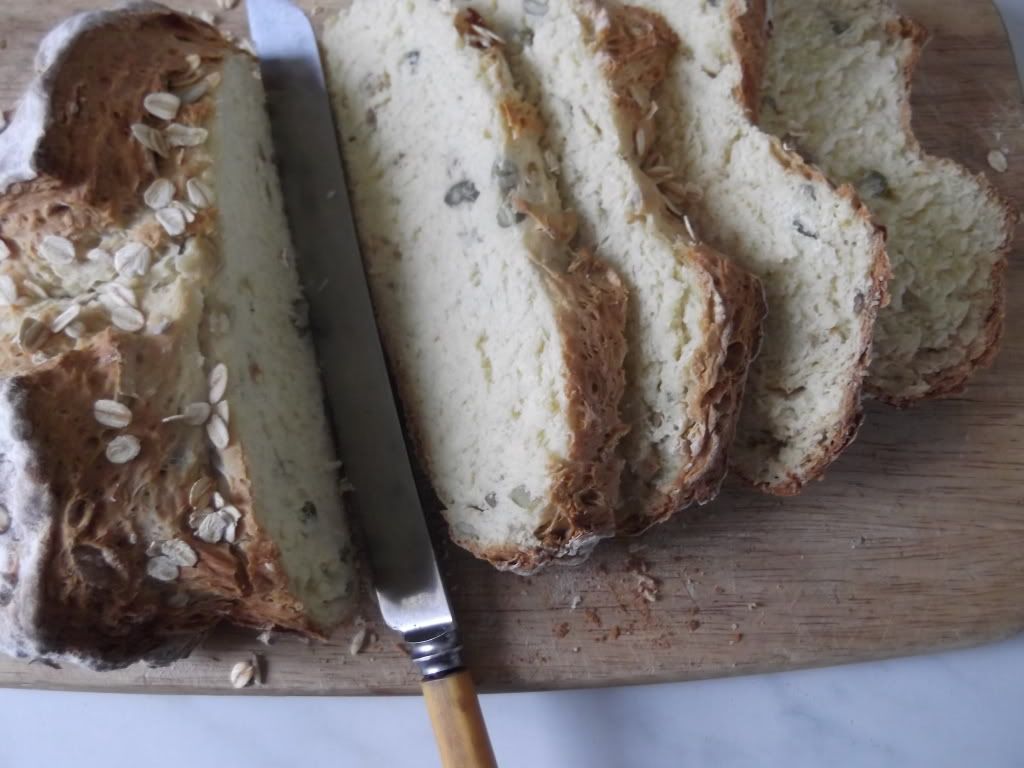 i awoke this morning to the aroma of baking.
freshly baked bread was on the menu.
a rustic loaf of Hugh's soda bread handmade by the fiance.
to become a daily ritual. a delicious one at that.
enjoyed warm with butter and a dollop of jam.
sift 500g flour (any type you please), 2 teaspoons bi-carb soda and a teaspoon of salt into a large mixing bowl. (add a handful of seeds for a seeded loaf). add 400ml of natural yoghurt (or buttermilk). bring together with your hands. turn sticky dough onto a floured surface and gently shape into a ball. transfer onto a lined and flour dusted baking tray. score the surface, add a sprinkle of oats and bake at 200 degrees for 40-45 minutes.
enjoy.