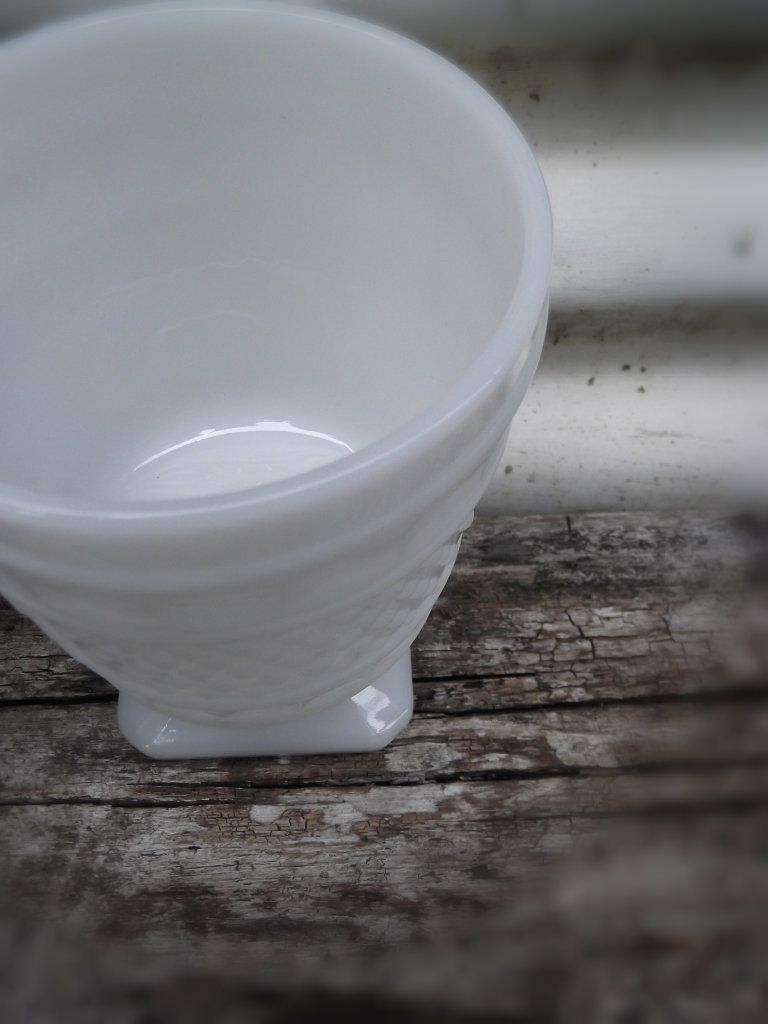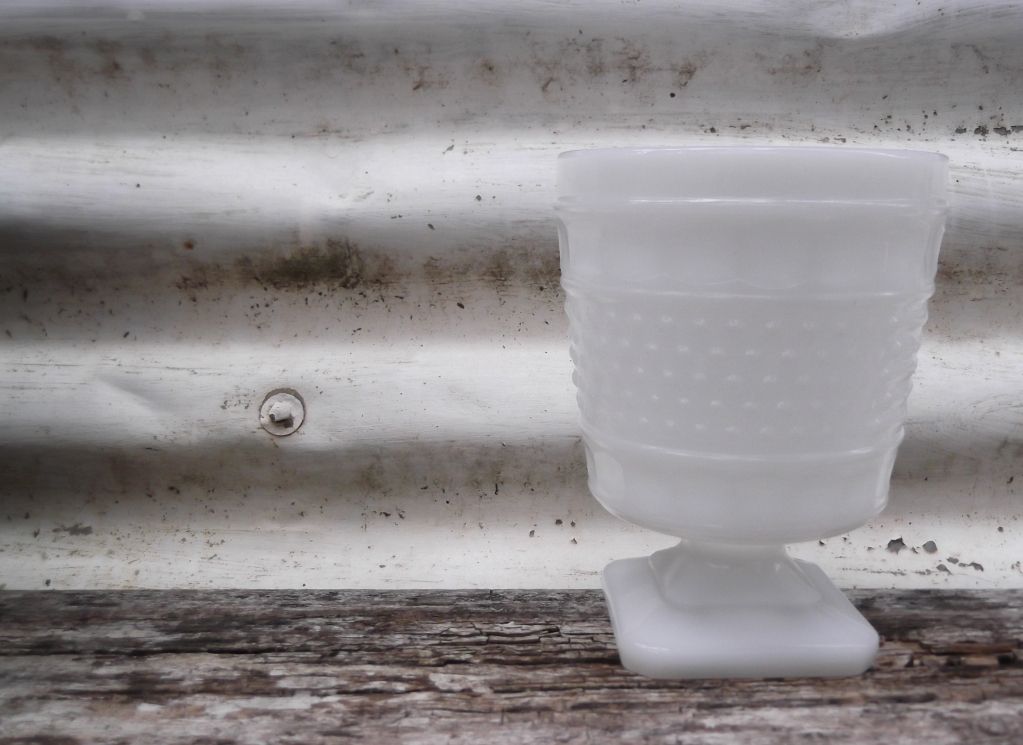 After weeks and weeks without a piece of milk glass in sight, I spied this one.. onto the mantel it goes with the rest of the milk glass family. A bargain at $2.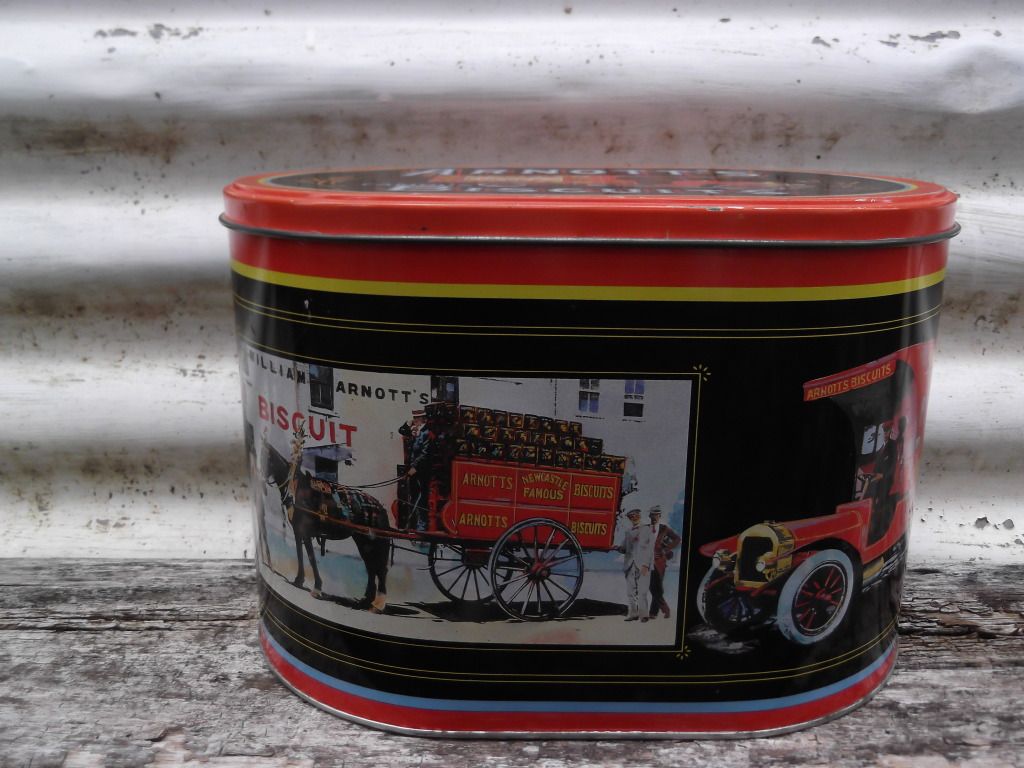 With a couple of new cookbooks being purchased in recent weeks, and many a page corner folded over in the biscuit chapter, a tin was on the wish list... now just to fill it.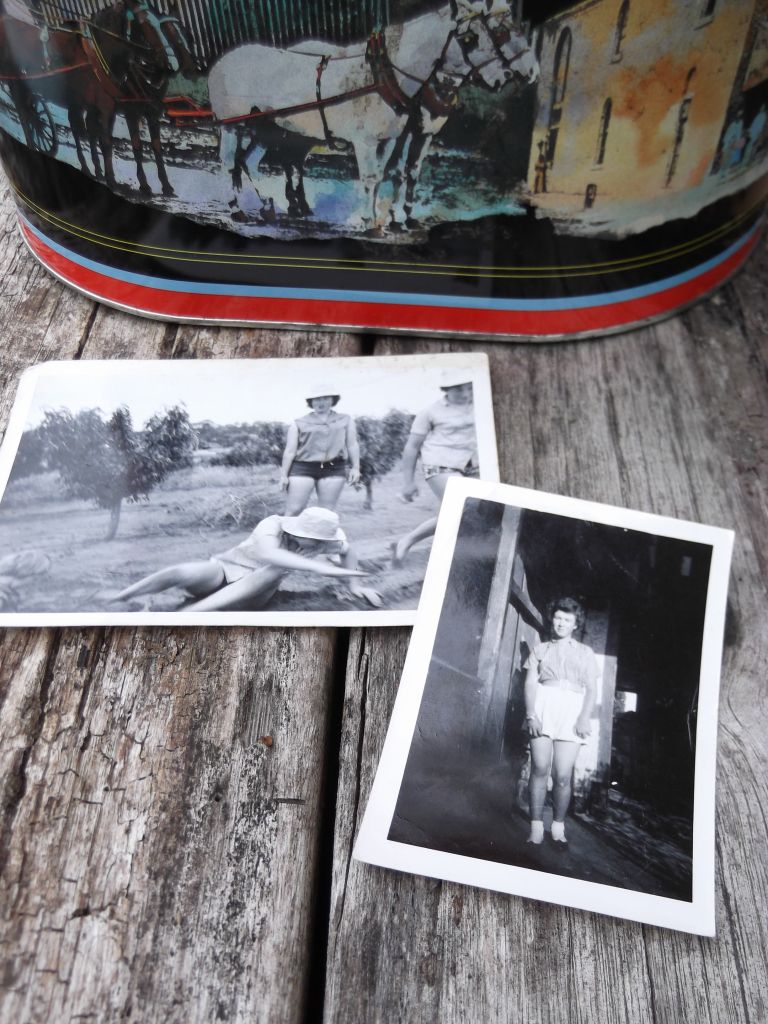 And inside a little surprise, a couple of old photos.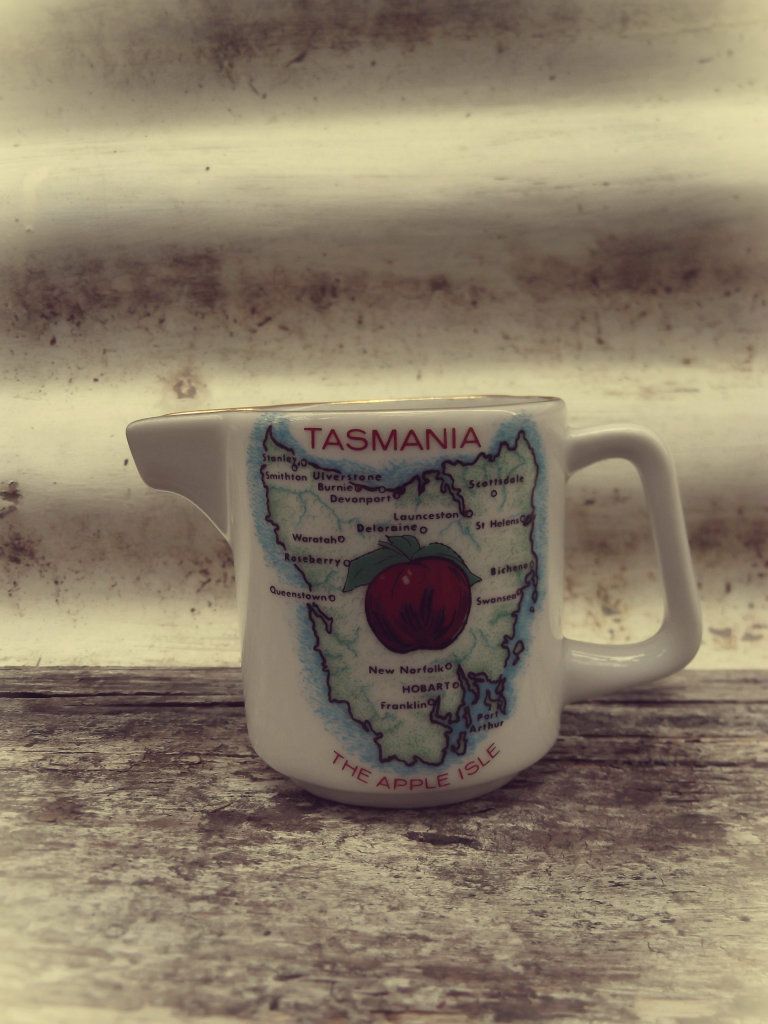 Dreaming of a holiday...
a small souvenir jug.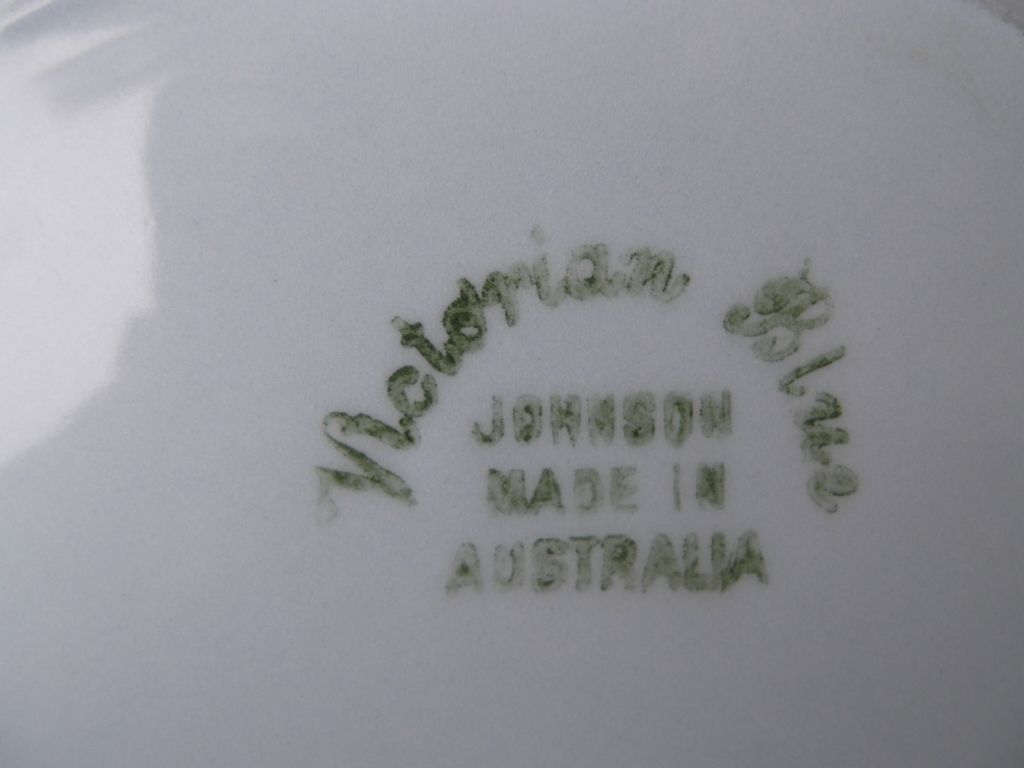 Into the dresser with this one to join all the other pastel hues (20c).