A spot of Sunday baking here, without actually using the oven.
No-bake energy bites
Courtesy of
Pinterest
, with the original recipe
here
.
I adapted it somewhat to the ingredients I had on hand and they turned out oh so yummy. The perfect alternative to all those expensive, weird ingredient-filled and over packaged store-bought muesli bars that seem to make their way into the shopping trolley.
Plus they take all of 5 minutes to make and not much longer to eat if you're not careful.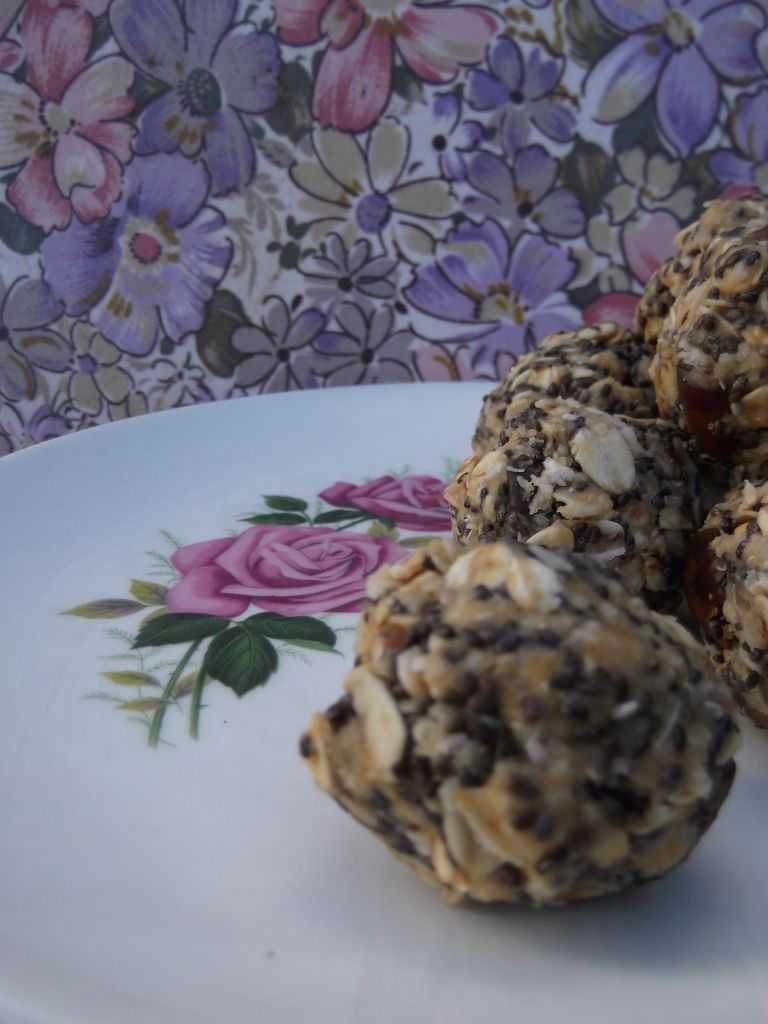 So here goes.. my version of No-bake Energy Bites
Makes approx. 24.
1 cup rolled oats
2/3 cup coconut, toasted if you like
1/2 cup chopped dates
1/2 cup chia seeds
1/2- 3/4 cup peanut butter
1/3 cup honey
Zap peanut butter in the microwave for a few seconds to soften. Stir in honey then add to dry ingredients and mix well adding more honey/peanut butter if too dry. Wet hands and roll into balls about the size of a walnut.
Place in the fridge.
Will keep for a week.
Now if you don't have these exact ingredients in the pantry you can adapt it to what you do. As long as you keep the wet to dry ingredient ratio the same they should come out alright.
Variations to try next time are chopped dried apricots or apple, sultanas, choc chips, nuts or sunflower seeds.
Enjoy and let me know how they go if you make them.