yes I will admit...
i do thrift a lot of vintage linens and often justify their purchase with cutting them up and creating something new to be able to enjoy their vintage loveliness a bit more practically
(dozens of doilies, tablecloths and tea towels in suitcases is not the ideal).
but more often than not I can't bring myself to get out the scissors and cut them up.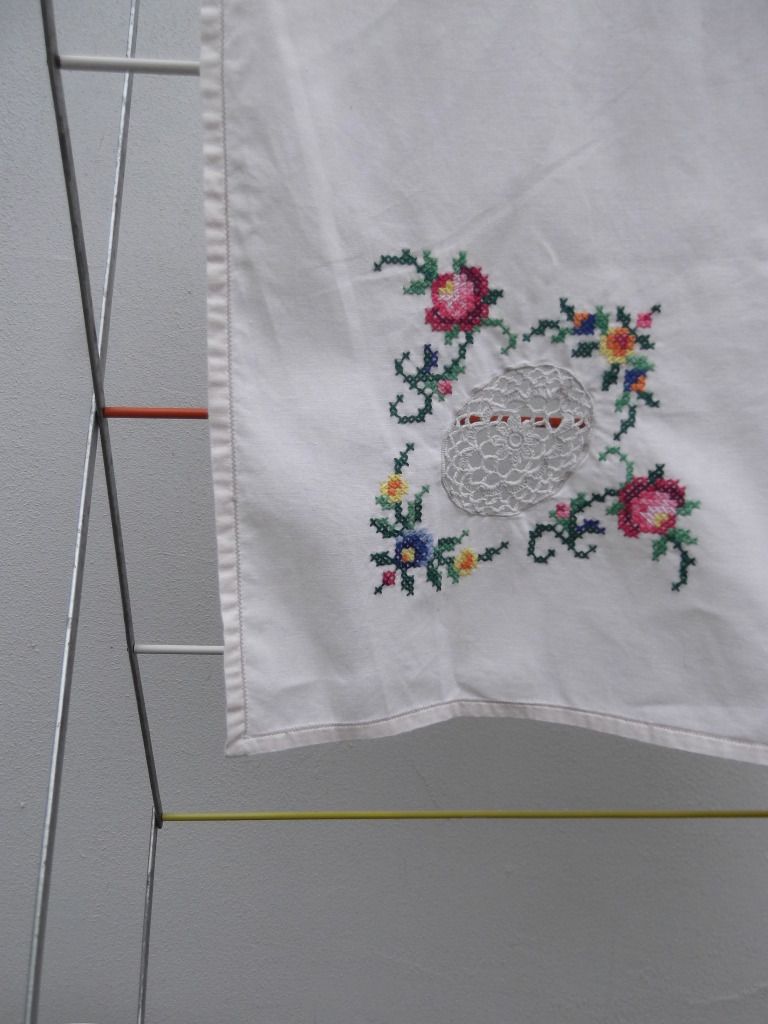 I picked up this pretty cross stitch tablecloth from Vinnies a few weeks back for a couple of dollars.
(just look how neat the back is too)
After much deliberation though...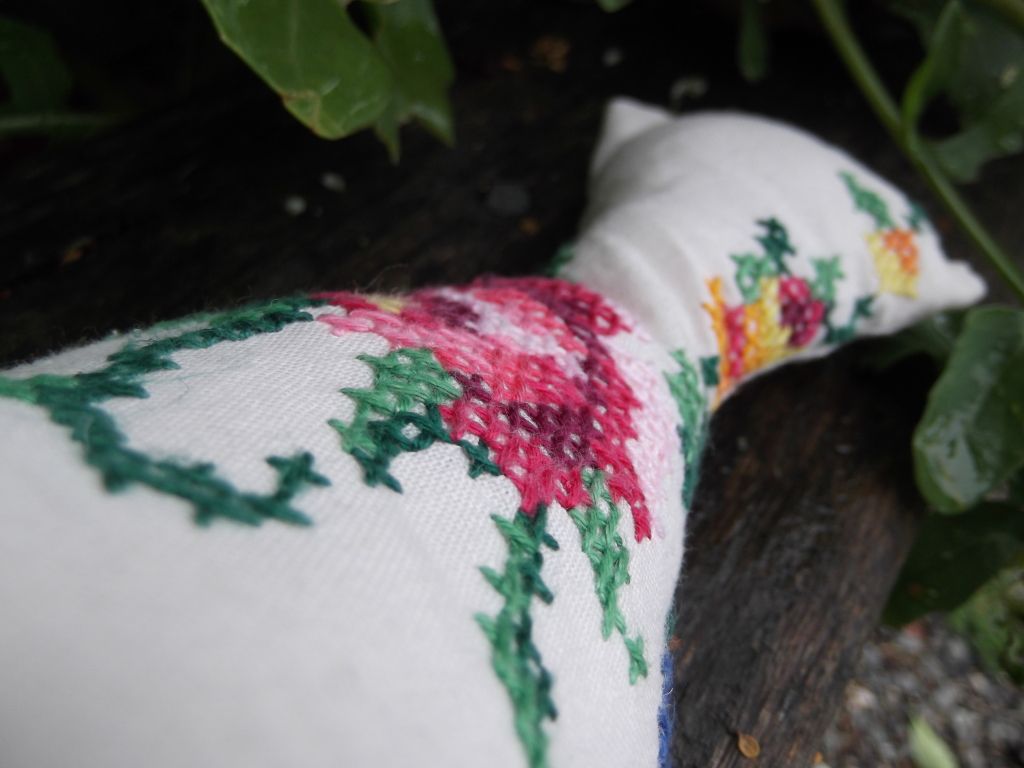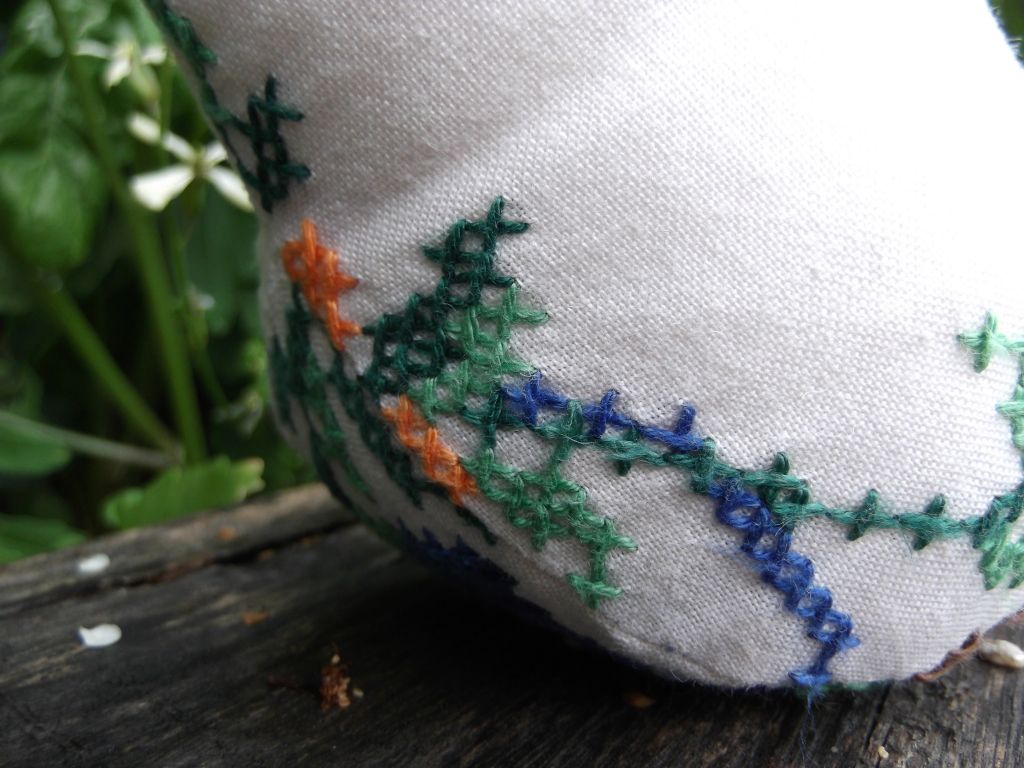 I'm planning a couple more of these... some for Christmas gifts and a couple to keep.
So hopefully now with a bit of confidence I can tackle a few more vintage linens from the stash.
Linking up with the other creatives
here
.